Hot Water Boiler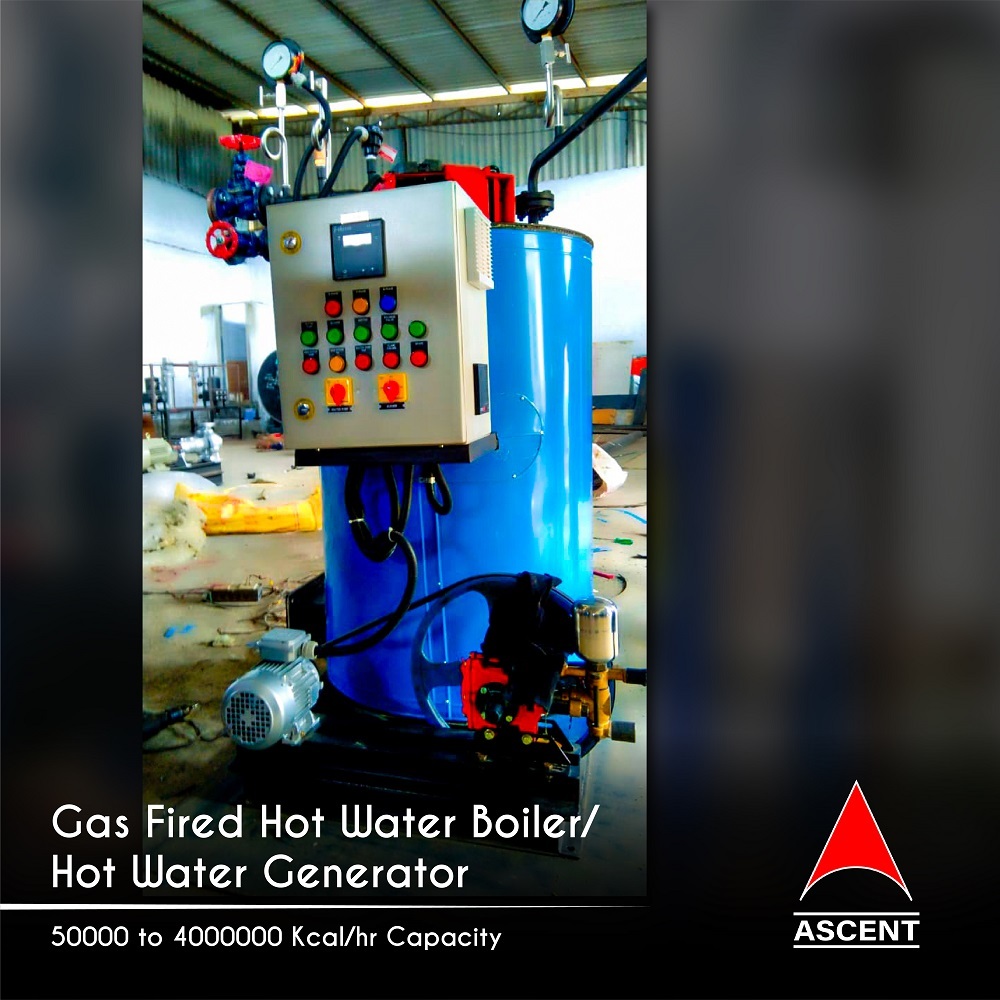 Hot Water Boiler
Price And Quantity
Unit/Units, Unit/Units, Unit/Units

100000.00 INR
Product Description
Oil Fired Hot Water System uses oil to provide hot water for heating as well as to provide for the household's running water. In this hot water system, oil reserve tank injects oil to the water heater's combustion chamber at the bottom of the tank. This system is easy to operate along with fast installation. Oil Fired Hot Water System is usually either part of a central heat system that provides hot water for radiant heating as well as hot water for the household water system. This is also used for high capacity hot water systems for businesses that require large amounts of hot water.
SALIENT FEATURES :
Flue Gas Routing
Fully Automatic safe operation and Instant Information
Optimum heat utilization
Combustion Chamber
Super efficiency
No Explosn Risks.
ASCENT HOT WATER SYSTEM -TECHNICAL SPECIFICATIONS
Model

AT - 05

AT - 10

AT - 20

AT - 40

AT - 60

AT - 100

Heat Output-kcal/h

50,000

100,000

200,000

400,000

600,000

1,000,000

Temp.oC

65oC to 90oC (Pressure system up to 160oC)

Flow -m3/h

1.25

2.5

50

100

150

250

Thermal Efficiency %

88+2%
















Fuel (Light Oil) kg/h

6

11

22

44

67

111

Fuel (heavy Oil) kg/h

-

-

24

47

71

118

Connected Load - Kw

Light Oil

1.5

2.5

3.5

60

90

120

Heavy Oil

-

-

6.5

90

150

210

Coil Volume in Ltrs.

20

30

60

215

330

615

Mixing Tank Cap. Ltrs.

500

1000

2000

3000

5000

10000

Inlet/Outlet Size - mm

25

40

50

65

80

100

Dry weight of Boiler - kg

Light Oil

750

925

1050

2300

2750

4100

Heavy Oil

-

-

1150

2400

2850

4200

Overall Dimensions - mm

Height

1600

2100

2300

2800

3300

3800

Length

1200

1500

1600

1900

2200

2500

Width

700

850

1100

1900

1950

2200