IBR Waste Heat Boiler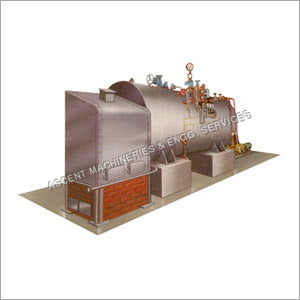 IBR Waste Heat Boiler
Product Description
Waste Heat Boiler
ASCENT offers Waste Heat Recovery Boilers in a number of designs to provide the greatest flexibility for the customer in selecting a unit that is designed specifically to meet their requirements.
These products are designed by computer programs that match job conditions with the basic design to provide optimum performance.
These boilers are designed in Single pass, Two pass and Three pass configurations based on input conditions. Large diameter tubes are provided for ease of maintenance with increased heat transfer area.
These Boilers are designed with input temperatures as high as 1250C.
Data required For Quote:
Waste Heat in put flow
Waste heat temp.
Waste Heat flue gas Type & property.
2nd side heat utility requirement.
Pressure available for heat source.
Pressure rating required.
Any other data available special quality steel plates and tubes as per IBR regulations