Oil / Gas Industrial Steam Boilers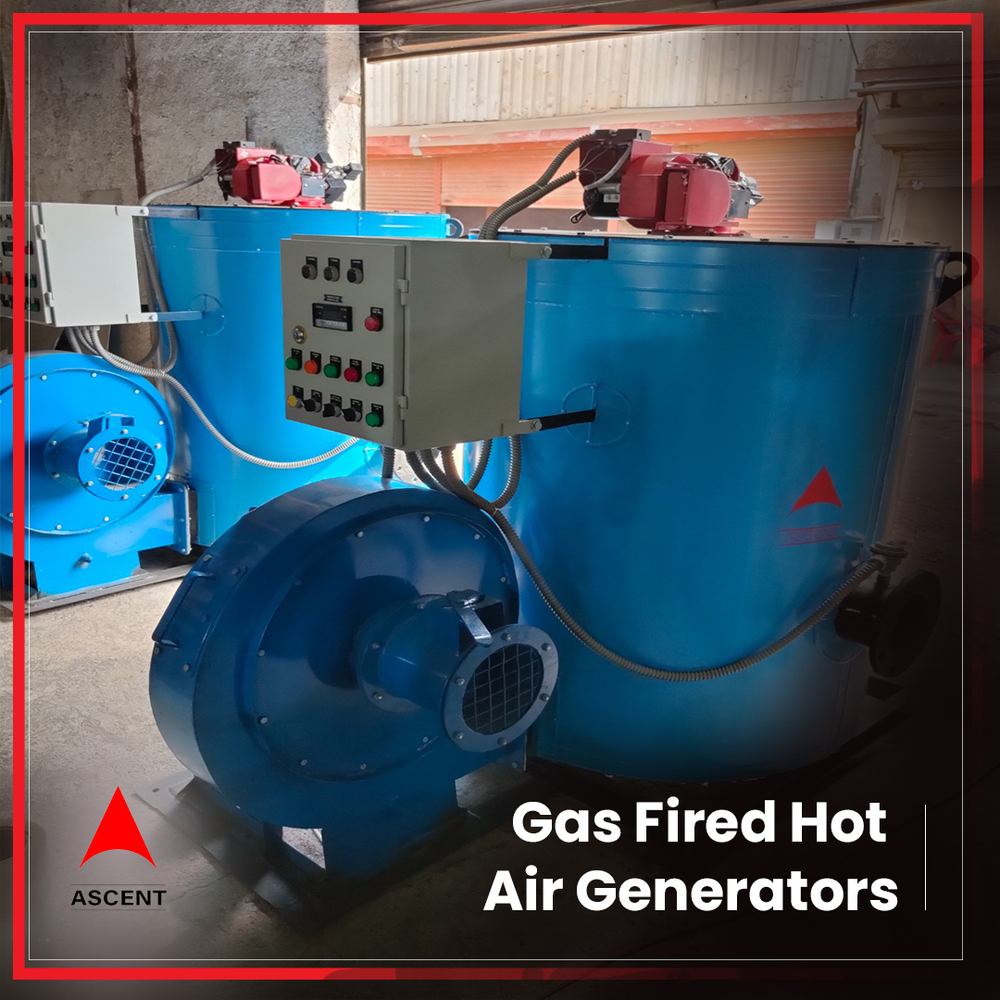 Oil / Gas Industrial Steam Boilers
Price And Quantity
Unit/Units, Unit/Units, Unit/Units

160000.0 INR
Product Description
ASCENT OIL - GAS- FIRED STEAM BOILER : IBR
IBR - Oil / Gas -Industrial Steam Boilers
Ascent offering Industrial Steam Boiler: - Our range of industrial steam boiler has large furnace volume and free board area resulting in efficient combustion.
These industrial steam boilers are designed for continuous operation for long time without stopping for maintenance.

We understand the needs of our valuable customers, and hence all the products are finished keeping in mind the requirements and specifications of clients.
Model

ST-10

ST-20

ST-30

ST-40

ST-50

ST-60

ST-80

ST-100

OPERATING PARAMETERS
Steam Output F & A - 100 oC-kg/hr

1000

2000

3000

4000

5000

6000

8000

10000

Working Pressure - kg/Cm2g

10.54 (150 Psig)

THERMAL EFFICIENCY

88%

FUEL CONSUMPTION - Kg / hr (FO)

61

123

184

245

307

368

491

614

ELECTRICAL LOAD

Feed Pump - HP/KW

5.0/3.7

5.0/3.7

7.5/5.5

7.5/5.5

10.0/7.5

10.0/7.5

12.5/9.4

12.5/9.4

Burner Blower - HP/KW

2.0/1.5

3.0/2.2

5.0/3.7

5.0/3.7

7.5/5.5

10.0/7.5

15.0/11.2

20.0/15

Fuel Pump - HP / KW

0.5/0.37

1.0/0.75

1.0/0.75

1.0/0.75

1.5/1.12

1.5/1.12

2.0/1.50

3.0/2.2

Oil Preheater - KW

60

90

120

120

180

180

240

360

Connected Load - KW

120

160

220

220

320

340

460

630

OVERALL DIMENSIONS Mtrs

























Length

50

5.4

6.2

6.5

70

74

8.4

90

Width

2.2

2.4

2.8

2.9

30

3.1

3.3

3.8

Height

20

2.2

2.6

2.7

2.8

30

3.2

3.5

DRY WEIGHT - Tons

90

110

140

170

200

220

240

20