Ribbon Blender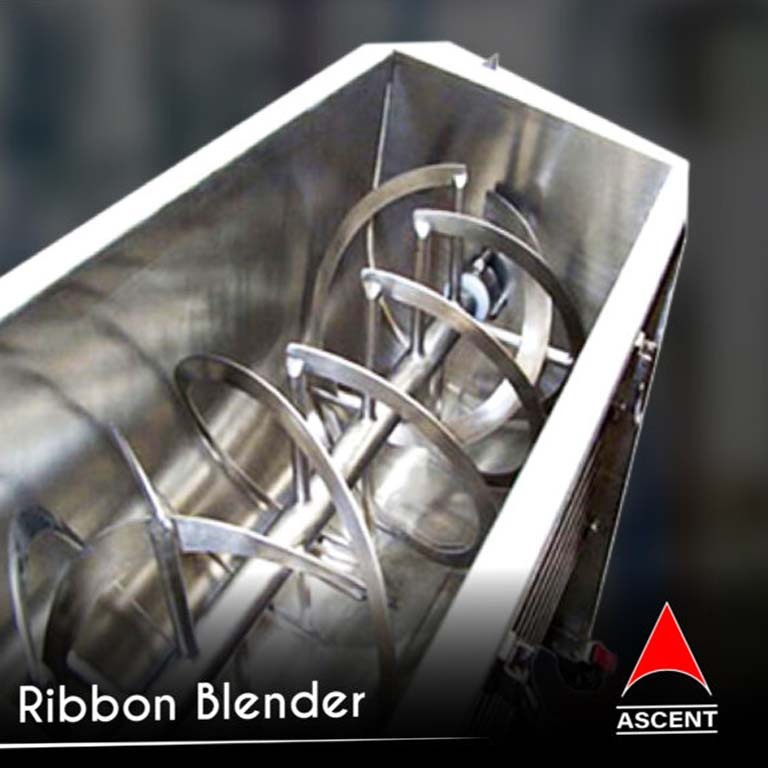 Ribbon Blender
Product Description
Fast and Efficacious Blending

The Ribbon (inner and outer) are so placed that at the time of rotation it compasses all corners of the trough and lends linear and radial motion to the total of the materials to be amalgamated, producing consistent concoction of the product in the shortened possible time. The opposition inclined Ribbon design also takes material towards central bottom emission port when the product has to be released.

Clean Working
Blenders are buffed and ground for clean running. Shaft entry is done through PTFE bush therefore out-and-out cleaning as well as fast changing of the product is attained. All other features are standardized, such as bottom outlet, charging hoppers etc. The Ribbon Blenders are also accessible in GMP regulations.
High Starting Torques
Blenders are fitted with advanced starting torque motors with positive as well as direct drives to the ribbon agitator shafts. The drives are fitted on inflexible and compound construction to insure advanced starting torques for full load opening.
Applications
Principal utility of Ribbon Blenders is to make homogenous and uniform mixtures of fine powders, liquids, powders, or any one of them that may be as low as 1% of the mass. Dyes, chemical and pigments industries make the use of Ribbon Blender for combining dyes and pigments so as to acquire homogeneous substance of the product. Also utilized for additive admixture such as de dusting oils in dyes etc. the products are highly applicative in food, pharmaceutical and cosmetics industries. Ribbon Blenders are highly useful for uniform coloring, formulations, and for the making of talcum powders. Welding rod manufacturers make the use of these Blenders to make fluxes. The products are essential used wherever homogeneous concoction is needed.
Other Features (On Request)

Spray nozzles are successfully used with pressure spraying instrumentality for spraying addable in blenders.
Accessible in assorted grades of stainless steels.
Particular provisions are acquirable for charging and discharging with pneumatic and conveyers discharge arrangements.
Heating or cooling jackets are given for special usages such as crystallizing.
Changeable speed drives and two speed motors are also given.